About Our Dental Office in New Braunfels
The Litton Family Dental team invites you to visit our local New Braunfels dental office. We are conveniently located in the Landa Professional Center near the corner of Landa Street and N Walnut Avenue. Come by and see us soon!
Take a Virtual Tour of Our Dental Office in New Braunfels
Want to see what our dental office looks like? Scroll through our slideshow for a virtual tour. We're proud to provide dental care in a state-of-the-art yet inviting setting, complete with the latest technology and comfortable amenities like massaging dental chairs.
PLAN A VISIT
Modern Technology for Modern Care
At Litton Family Dental, we've invested in modern technology because we're invested in giving you the highest quality care possible. If you have any questions about the tools or techniques that we use at our practice, please don't hesitate to ask a member of our team.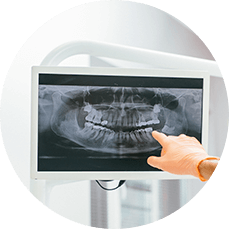 Digital X-rays
X-rays are standard procedure when it comes to dental care, but we aim to make taking them safer and more efficient for our patients. That's why we use digital X-rays which work faster, deliver higher quality images, and give off less radiation than their conventional counterparts.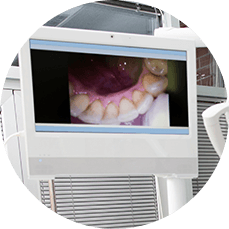 Intraoral Camera
Intraoral cameras are another important tool we use to get a better look at any dental issues. Besides helping us perform more thorough exams, they also allow you to see for yourself what is going on with your oral health. We can project the images from the camera to a screen so you get a close-up view of the condition of your mouth, helping to bring you into your own treatment plan and make more confident healthcare decisions.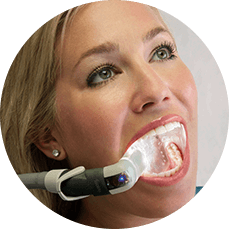 Isolite™ System
Your comfort is of utmost importance to us, so we have an Isolite system available to help prevent any discomfort you might feel while we perform your dental work. This system has a soft mouthpiece that protects your tongue and cheeks, a place where you can rest your jaw, and suction capability that replaces the need for cotton rolls and rinse breaks.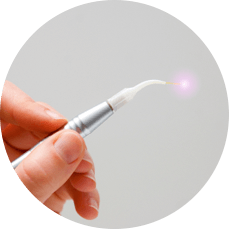 Dental Laser
Lasers are changing the way dentistry is performed by offering more precise and less invasive alternatives to standard procedures. With laser dentistry, you'll also get the benefit of a more comfortable procedure as well as a faster recovery.