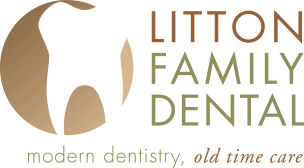 Welcome to Litton Family Dental
in New Braunfels, TX!
Litton Family Dental is a local dental practice providing quality care to patients of all ages. From routine cleanings to complete smile makeovers, we'd love to be your family's New Braunfels Dentist!
BOOK AN APPOINTMENT
Where We Treat You Like Family
At Litton Family Dental, we treat our patients like family. What does that mean? It means that we perform our work with kindness and respect; always keep your best interests at heart; and strive to create a meaningful relationship with you. Dr. Litton and the rest of our team look forward to getting to know you and your family!
Office Hours:
Monday: 8 AM – 5 PM
Tuesday: 7:30 AM – 3:30 PM
Wednesday: 8 AM – 5 PM
Thursday: 7:30 AM – 3:30 PM
Schedule your next visit to experience Litton Family Dental difference.
Prefer a Payment Plan?
No problem! We accept CareCredit®, a popular healthcare financing option. Learn more on our Financial page!
CALL US
"Always such a pleasure coming into your practice! Everyone is so very kind and courteous. I couldn't imagine not being a patient there."
— Kathleen M.
"First class care! Staff is courteous, and professional. Terrific suggestions for products (electric toothbrush, better whitening toothpaste, etc.). First class dental cleaning, without fear!"
— Kenneth H.
"Great experience! Seen right on time. Personal attention and overall great experience."
— Judith G.
"Very knowledgeable and efficient staff. The atmosphere is friendly and comfortable. The dental work I had done went quickly and I am very pleased with results."
— Sandra B.
"As always the staff is amazing. Dr. Litton is amazing. Professional care with personality and treats you like family."
— Leah G.
"Every experience at Dr. Litton's office is excellent. Him and his staff are so friendly, caring, and enjoyable."
— Lauren H.